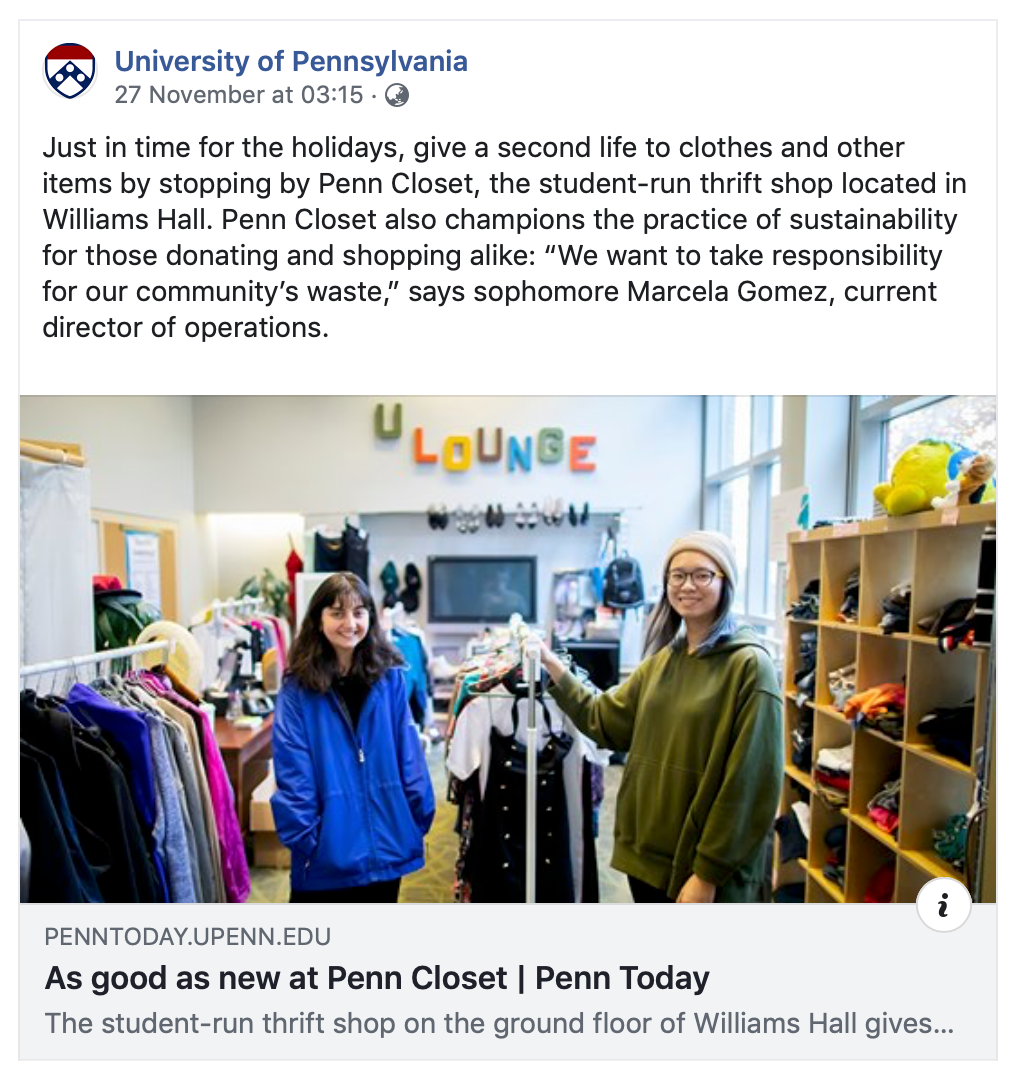 Feature story on Penn Today in November, 2019.
As the Director of Marketing at Penn Closet, I coordinated an interview with Penn Today, Penn's official news outlet operated by University Communications.  Its newsletter reaches over 15,000 individuals, and it has a readership of almost double the newsletter's amount.  
The feature was the headline of Penn Today's newsletter the day it was published, and was widely promoted on the University of Pennsylvania's official social media accounts.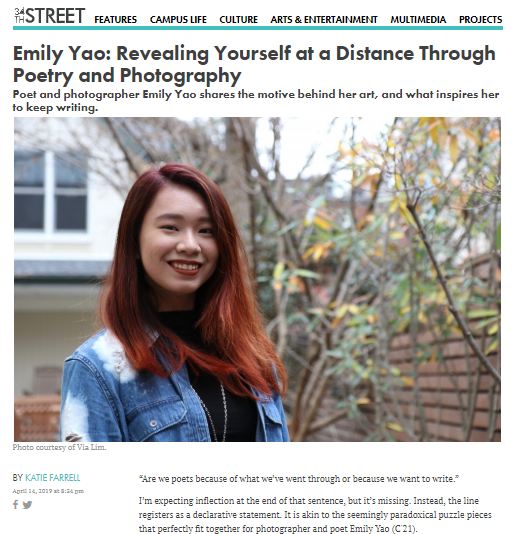 Feature story on 34th Street in April, 2019.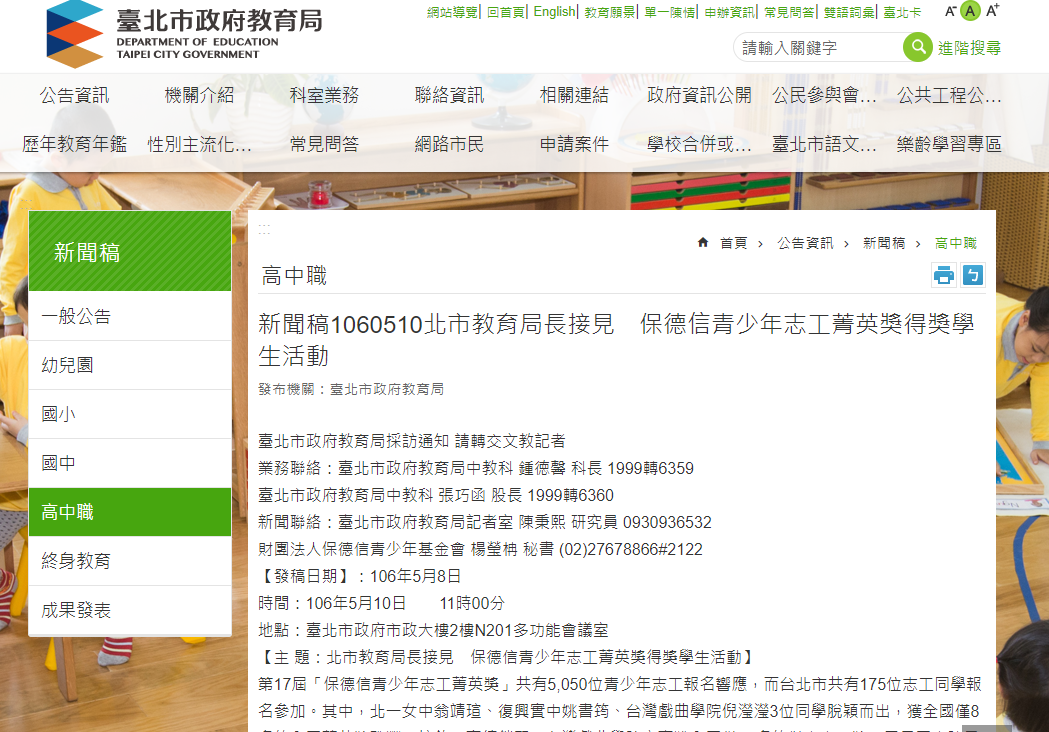 「第17屆「保德信青少年志工菁英獎」共有5,050位青少年志工報名響應,而台北市共有175位志工同學報名參加。其中,北一女中翁靖瑄、復興實中姚書筠、台灣戲曲學院倪瀅瀅3位同學脫穎而出,獲全國僅8名的全國菁英獎殊榮...」
2.復興實中姚書筠,架設論壇分享故事,為青年世代開啟新視野
復興實驗中學的姚書筠長期至復興鄉嘎色鬧部落駐地服務,過程中她看見偏鄉孩子對新知的渴求,也看見都市裡同儕被升學壓力所綑綁,兩者雖處於不同環境,但同樣對未來感到迷惘。於是她與夥伴發想創辦「台灣青年論壇」網路平台,透過專訪學有所成、創業或轉業歷經艱辛的人士,向年輕人分享不同面向的人生故事,希望鼓舞新世代跨出舒適圈勇敢追夢。」